Book now
You must login to make a booking
Event Details
In Dimensions of Wealth we teach the art of Natural Manifesting. This is a method which aligns us with Universal design, which is Benevolence and Abundance. Wealth is both tangible and intangible. It includes having enough money to do whatever we want, as well as having the capacity to enjoy the Earth, care for our families, have great friends, and a real sense of who I am and why I am here.
In this seminar we look at the way in which we either attract or repel good things in our lives. Starting with the Divine dimension in which everything already exists in perfection, we look at the role our minds play in enabling or disempowering us from living a heavenly life on Earth. It is not enough to set a new affirmation for prosperity: the existing mental 'dandruff' that keeps us disempowered, often buried deep within, needs to be excavated and released for optimal manifesting ability. In this course, you will carry out self-assessment and receive activations for wealth creation, heal deep blocks to wealth and find an empowering way to use the mind to attract the life you desire.
We learn potent affirmations to change our reality, study the five dimensions of wealth as well as spiritual laws that bind us, whether we like it or not. Knowing them makes life a lot easier to understand.
Activations of the base chakra, learning how to self-assess our individual capacity to manifest wealth, and exercises to improve wealth creation are imparted. We prepare for wealth by refining the physical dimension and understanding our role in anchoring Heaven on Earth.
Prerequisites: Stage 1 seminars & Yoga of the Mind
This is a Stage 2 Seminar
Teachers will provide participants with a Student Pack to support their learning (excluding re-sits). The Student Packs include a copies of the 'Dimensions of Wealth' book and 'Archangelic Meditation' CD by Shakti Durga.
If you are a genuine spiritual seeker who cannot afford the course fee, you are invited to apply to Shanti Mission for either a full or partial scholarship to access these priceless and life changing seminars.
Re-sits are offered by donation.
Registration
The fee for this event is $250, with $50 collected upon registration.
Teacher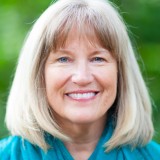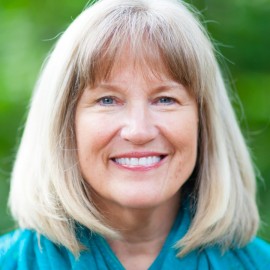 Lakshmi Ananda's greatest joy is serving as a spiritual teacher, priest, speaker, and Ignite Your Spirit therapist for Shanti Mission America. She brings a wealth of spiritual and professional experience to her healings and teaching. Part of Lakshmi Ananda's mastery is connecting with clients through the heart, empowering them to shine like the sun in their lives. Lakshmi Ananda is an executive coach, leadership consultant as well as a fully certified shamanic practitioner. Evident in her work as teacher and healer is her deep devotion to her Australian Guru, Sri Shakti Durga and the love that emanates from this connection. Lakshmi Ananda serves as President of the Board for Shanti Mission America. A former Executive Director of EARTH school, Essential Arts for Remembering The Heart, she brings a deep love and reverence of nature to all her work. She lives in the Rocky Mountains of Colorado and has become a master of healings via Skype.