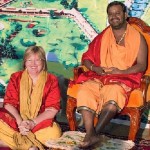 In 2013, Shakti Durga visited the ashram of Sri Sakthi Amma in Malaikodi outside the town of Vellore in Southern India. On the occasion of her third visit in October 2013, she realised Amma to be her Guru, the embodiment of Divine Mother, the same essence that she had previously recognised as Parameshwari.
We run regular retreats to Sri Sakthi Amma's Ashram. View upcoming retreats.
The Shanti Mission America community is blessed to be able to support many of Sri Sakthi Amma's community and philanthropic initiatives.
Sri Sakthi Amma's Peedam, India
December 1, 2015 – Shakti Durga presenting donations for flood relief support to local community members.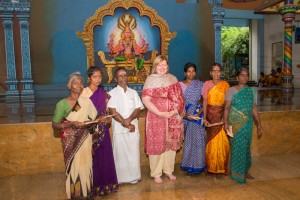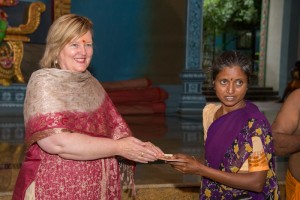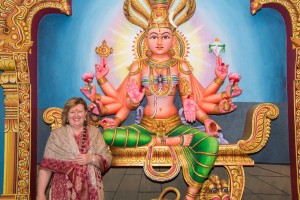 December 10, 2015 – Shanti Mission community members assisting with relief packages for flood affected families.