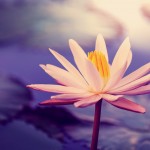 Are you a spiritual seeker interested in the mysteries of life? Shanti Mission America is a mystical school for people wanting to make a difference in the world. We may be the next step on your journey. Come and find your truth.
Our introductory courses offer you a taste of our seminars so you can hear more about what we teach and how it will change your life. These sessions are a great way to meet other new people and get a better understanding of our programs.
All offerings of Shanti Mission America are provided in an environment that respects, honors, and welcomes many paths to happiness and peace, while providing tools and techniques to help participants manage life more successfully.
Search our What's On calendar for an introductory Path of Ease and Grace seminar near you.