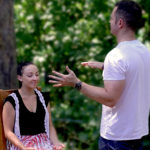 Ignite Your Spirit is a form of spiritual counseling which practically and sensitively assists people to release blocks in their mind, body and energy field which are causing limitation or frustration.  It is particularly useful for people wishing to shift the energy in relationships with themselves, their families and their capacity to embody wealth.  Sessions typically take 30-45 minutes, if interpreting is needed allow 45 to 60 minutes.
Generally people can feel some shift internally after one session. We recommend a series of 4-8 sessions to engender deep and sustained transformation into a new, more inspired way to meet your world.
IYS can help you to:
Improve relationships with your family, spouse or workmates
Help build self-love, respect and acceptance
Raise vibration to attract better fortune and opportunity
Assist with depression, anxiety and trauma recovery
Reduce experience of chronic pain
Activate your energy centres for deeper insight in your life
Feel lighter and appreciate more options
Help overcome fears and inner barriers
Help with fertility and general wellbeing
Provide pre and post-operative support
This form of spiritual counseling adapts always to the beliefs and choice of faith of the client and does not arise from a religious perspective. If the client has a religious perspective, it is incorporated into the session with love.
We prefer to work in conjunction with your mainstream medical team and provide supportive assistance to speed recovery, boost immunity, reduce complications, substantially reduce pain and boost resilience as well as a sense of personal empowerment on your healing journey.
Ignite Your Spirit Therapists
Ignite Your Spirit therapy activates the body's ability to heal itself rapidly and sometimes in a manner that appears miraculous. Certification involves training in anatomy and physiology, with specific applications of energetic healing to realign the systems of the body with good health.
Training also involves spiritual counseling, communication and listening skills, self-care to prevent compassion fatigue, and advanced spiritual healing techniques. Exams, continuous assessment and feedback throughout the training ensure a very high level of ability, professionalism and support is offered by each and every one of our therapists to you, our valued clients.
Each therapist undergoes several years of training, spiritual purification and practice in how to hold peace, joy and compassion. They learn a series of spiritually uplifting mantras and meditation techniques and are given shaktipat, (spiritual empowerment initiations) to amp up their spiritual voltage as healers.
Every registered IYS therapist abides by a code of ethics and conduct, and attends to their own spiritual wellbeing through peer review, continuing annual professional development and receiving healings regularly themselves.
Find A Therapist
Our therapists are located throughout the USA, Australia, Canada, China and UK. Many of our therapists offer healings via Skype and have regular clients receiving tremendous assistance throughout the world.
Find a qualified healer near you in the USA.
Search our international directory – therapists are shown in our online international directory in two catagories: Master therapists and therapists – search by region or 'Skype offering'.
Master Therapists
Are people who:
Have demonstrated outstanding and miraculous healings
Have exemplary levels of excellence, effectiveness and spiritual potency as therapists
Have a minimum of 7 years experience in IYS clinical practice and hold a current IYS practicing certificate
Are clear, concise and accurate intuitives
Are mentors and teachers to other therapists and are held in high regard in our community