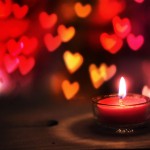 What previous participants have said about attending Shakti Durga's Path of Ease and Grace seminars and about studying with Shakti Durga and her teachers.
Ignite Your Spirit
IYS therapy has been a transformative gift in my life in multiple ways. I have actively been on the spiritual path for over thirty years, and IYS therapy stands out as being immediately applicable to the specifics of my life by healing emotional pain, physical pain, and sorting through and releasing habitual, out-moded, behavioral patterns. I have more ready access to joy, to self-healing, to deeper compassion, and ever expanding love. It is an incredible blessing.
Martha Howe, International Voice Coach, USA
I have taken nearly all of the seminars and techniques for transformation over the past 30 to 40 years and had gotten very skilled at identifying the source of problems, what needed to change, etc but was still very stuck and unable to really shift. IYS Therapy is the first work that I have found to really allowed me to be free from the past, to truly transform and not just 'change'. – Tara, CA, USA
I have studied and understood how energy works for many years now and attended a multitude of workshops, programs and seminars and have been working toward using its healing powers yet never as profound as the IYS 1 workshop. To embody, experience and sense it in such a practical way was by far the most transformational workshop I have ever experienced in such a short span of time. It did feel as though every practice I had done till now was preparation, I truly believe that it is about knowledge applied, the true meaning of wisdom.  Ganesha Ma and Kali Devi delivered the experience in such an amazingly personal, friendly & dynamic way including us all and the love of what they teach was backed by sincere passion and love towards us all. – Will N.
I am so in awe of the quality of this education, the potency of it, the generosity.  The whole weekend was a blessing.
The clarity of Shakti Durga's delivery! The course was so easy to comprehend. This made it a delight to learn.
Good combination of music, singing and chanting along with breaks and dancing made the lecture and information in class flow very well.
Brilliant. Thank you. Can't wait for the next seminar!!
Empowering Relationships
Best teacher and teachings on the planet.
As always Shakti Durga was amazing.  We love and appreciate her eloquence, humour, wisdom and sharing.
Life changing!
This course was a brilliant compilation of personal development and spirituality, helping us to create change at several levels of vibration simultaneously.
I was so impressed by the integration of teachings from a wide variety of psychological and spiritual sources.  The teaching is so accessible, universal and structured with skill and wisdom.
Incredible and fantastic organisation, course design and content.
Very powerful and inspiring.
Excelled my expectations with clear easy to use tools.
Yoga of the Mind
Beautiful community experience.  Fun, easy teaching…
I am in awe of the teachings. Thank you.
This was such powerful teaching. So potent.  She is such a master and not only inspiring but truly able to create learning through multidimensional and multisensory learning…
Thank you. Look forward to more.
All very rich and healing.
It was very well structured with very useful and amazing content. Thank you.
Dimensions of Wealth
Beautiful supportive environment in which to learn.
Practical examples and personal experiences make these seminars.  Keep up the great work and service.
Great. Very inspiring.
Very practical.  Thank you.
Fantastic.
Spiritual Mastery
Everything was brilliant.  Thank you for the professional and relaxed seminar and its organisation.
I am so grateful to Shakti Durga for her beauty, generosity, humour, love, blessings, education and wisdom.
A wonderfully uplifting weekend.
There were gems throughout the whole seminar.
Shanti Mission is a growing sanctuary of light.  It is a community of individuals who surrender in the support of beautiful souls working for Peace on all levels on Earth.
My heart and soul are singing.  Thank you.
Shakti Durga's USA Tour, 2015
I was with Shakti Durga, here in Colorado, for 13 days and with her again in Connecticut for 5 days. In Colorado, I could actually see people's souls awaken in Guru's presence. It was beautiful! They were 'blown away' by the initiation, blessings, Shakti Durga's wisdom, compassion and authenticity during the laya yoga and the Empowering Relationships 1 workshop. Thanks to Shakti Durga, we now have a real Shanti Mission community in Colorado. Lakshmi Ananda
Shakti Durga's visit here to Connecticut was amazing. I haven't seen her in person for a year. And this was spectacular.  Our Connecticut community was cozy in a fire puja and abhishekeim, and then we attended a talk at the Graduate Insitute where there was no established Shanti Mission community. There was a unique satsang that included teachings of the Tree of Life, then Dimensions of Wealth 1, and group healings. Every event was so beautiful and so different. And Shakti Durga was phenomenal. There was a huge feeling of community in every event. Blessed beyond words. Svaha
This was my first live meeting with Shakti Durga, live and up close. We had met before in India, but we did not have a chance to spend any significant time together.  She is so gentle and holds so much compassion.  She is also giving non stop of herself, her time, her love, her attention, her support, her knowledge, her wisdom.  Such energy and such devotion.  She was approachable and pleasant.  I was amazed as how much people were drawn to her and how comfortable they felt in her presence.  She is able to relate with others at a soul level such that there is only love and unity.  I wish I had met her earlier.  We also had the pleasure to be with Arjuna and Gayatri.  They are also amazing and so much fun to be with.  Beautiful souls… Manjushri