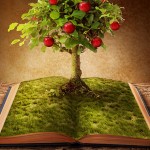 Are you interested in the mysteries of life? We may be the next step on your journey. Come and find your truth.
Whether you're interested in an occasional seminar, a healing meditation or a life long path of learning, Shanti Mission America, School for the Soul has much to offer.
Seminars range from 90 minutes long to 6 month courses. Held regularly, our dedicated seminar series leads participants into deep transformative radiance.
The starting point is the Path of Ease and Grace foundation seminars.
We offer numerous workshops including sound healing, developing your intuition, using spiritual concepts to improve your business, coming into more alignment with your purpose, and courses about other spiritual paths and traditions including Buddhism and the Kabbalah.
Be sure to check out our event calendar and subscribe to our newsletter to learn about upcoming workshops. Drop in for a satsang, meditation, healing clinic, or puja.
Shanti Mission America registered teachers have qualified through an extensive training program over many of years of study with Shakti Durga.
Continuing education beyond the Path of Ease & Grace is currently available at Shakti Durga's centres in Australia. If you would like to know more about this training, please visit www.shantimission.org.
Read testimonials about attending Shakti Durga and Shanti Mission America events.