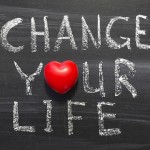 The Path of Ease and Grace is the spiritual education program, filled with life and fun, designed by Shakti Durga.
The entry point for studying in Shanti Mission America is the 9 foundational seminars designed to provide the essential life skills and spiritual tools needed to foster spiritual development, inner healing, and personal transformation.
These seminars are designed to help you create a life of "ease and grace" resulting in an experience of more happiness and joy.  In addition, many people have reported that this seminar series has helped them to unlock or discover their true and unique purpose in life.
They are appropriate for people of any faith or spiritual background, and are suitable for people of any level of spiritual understanding or practice. You'll learn about key spiritual concepts such as karma, manifesting and creating abundance, past lives, souls, chakras and your energy body.
The Foundation
The Path of Ease and Grace foundation of 9 seminars is prerequisite to be eligible for the higher level courses such as the Mystery School, Make a Difference, and practitioner training.
Read testimonials of previous seminar participants.
Search our online calendar for a Path of Ease and Grace seminar near you:

Seminar investment
Price on application.
Repeat students
Repetition is an important part of any spiritual practice, and we encourage people to repeat these seminars to go deeper with the study. Anyone wanting to repeat the seminars can book in and attend on the basis they make a donation for the seminar and are not required to pay the fixed fee (although they can of course do so if that is the amount they choose to donate).  A repeat student should be registered on our system as having completed the program already and it doesn't matter where they first did the course or who taught them. Teachers will also give certificates of completion for each course, which should be kept to show prior study.
Scholarships
In accordance with our charitable philosophy, full or partial scholarships will be offered at the discretion of Shanti Mission America. A registered teacher or treating therapist must recommend a person for a scholarship and a certificate will be awarded to that student to help them partake of a particular program. They will be encouraged to give what they can either financially or through service. Partial and full scholarships will be available for people in genuine financial hardship. This way no sincere person will be prevented from attending any of our courses.
Shanti Mission offers seminars in two main areas
These are:
Energy Healing
How to be Empowered in Relationships
Our Healing seminars are:
Energy Healing Made Easy
Ignite Your Spirit
Yoga of the Mind
Heal Your Abundance – The Dimensions of Wealth
Our Relationship seminars are:
Relationship Essentials
Finding True Empowerment
The Spiritual Laws
The Hallmarks of Spiritual Mastery
These seminars combine to provide a feast of practical and simple tools for living and easier and more peaceful life. The final seminar in the Path of Ease and Grace Foundation series, for which all other seminar are prerequisites, is Anchoring Heaven on Earth
We also offer numerous workshops including sound healing, developing your intuition, using spiritual concepts to improve your business, coming into more alignment with your purpose, and courses about the mysteries contained in various spiritual paths like yoga, Kabbalah, tantra, Vedic studies, esoteric Christianity and Buddhism.
Shanti Mission registered teachers have qualified through an extensive training program over many of years of study with Shakti Durga.
More on the Path of Ease and Grace
The path of Ease and Grace Foundation interactive courses are taught in easy to understand steps that allow learning at your own pace through a series of inspiring seminars, designed for everyone. The Path of Ease and Grace provides the tools and skills that allow us to connect to a deeper level of our own consciousness, so we can overcome obstacles, heal relationships, cultivate deeper, satisfying connection to family, enjoy better health and open to a life of greater abundance. Our exciting and inspiring teachings lead to a life of strength, wisdom and wealth and the ability to ignite your spirit even in challenging times.
There are nine foundation seminars in the Path of Ease & Grace. Seminars build on the knowledge shared in earlier seminars. The entry level seminars are Energy Healing Made Easy and Empowering Relationships 1.
Energy Healing Made Easy
Learn about your own energy body, and how it is affecting your life every day. Learn simple energy healing techniques to help you manage your energy and your health. Appreciate the interaction between your energy field and your physical body. Meditation and easy exercises that will help you feel brighter and more balanced and that will ease pain and reduce stress.
Ignite Your Spirit
Building on Energy Healing Made Easy, Ignite Your Spirit explains the link between your energy and your emotions, your soul and your mind. You will learn how to perceive your chakras and energy body, and how we are interconnected with all of life through our energy centres. When we change our energy this will change our life. Light up from within! Guided meditations and healings will be experienced.
Prerequisite: EHME 
Yoga of the Mind
Learn to still your mind and use ancient techniques to erase negative thought patterns, fears and self-defeating beliefs and ideas. Harness your mind as an instrument of your soul. Also embrace the power of love to bring miracles and joy into your life.
Pre-requisites: EHME and IYS
Heal Your Abundance – Dimensions of Wealth
Release blockages to wealth. Receive activations for abundance, and be equipped with tools and skills to help attract the life you desire.
Pre-requisites: EHME, IYS, YOTM
Relationship Essentials and Finding True Empowerment (Formerly Empowering Relationships 1 & 2)
Be empowered to have great relationships even in challenging circumstances. Learn skills for holding more love, intimacy and authenticity in relationships.
The Spiritual Laws
You will study the 12 spiritual laws that form the fabric of creation. Enjoy meditations, activities and exercises through which you turn knowledge into wisdom. (formerly Spiritual Mastery 1) Pre-requisites: None
The Hallmarks of Spiritual Mastery
The 12 hallmarks of spiritual masters are revealed. Working with the Universal Laws and hallmarks of mastery connects us to the realm of infinite possibility for the life we are seeking to create. (Formerly Spiritual Mastery 2)
Pre-requisites: None
Anchoring Heaven on Earth
The final seminar in our Path of Ease and Grace Foundation series builds upon all you have so far learned in the previous eight seminars. It is taught at a very high vibration and activations for worldly and spiritual wealth are given. You will go deep with an inspiring vision for your future. As you continue your evolutionary journey the power of the miraculous makes itself known. We enter into the flow of grace and put together everything we have so far learned on the Path of Ease and Grace Foundation.
Pre-requisites: EHME, IYS, YOTM, DOW, RE & FTE, TSL and THOSM